Power Alerts are notifications that are sent to your phone when the power source for your Canary Flex is changed or when it is fully charged. By default, Power Alerts are off, so you'll need to enable them in your settings.
Configure Devices
To enable Power Alerts, navigate to the Devices menu and select Power alerts. Then, tap the toggle next to the type of alert you would like enabled.
If you have multiple Canary Flex devices at a single location, you'll see a list of the names you've given your devices under Power source alerts. Tap on a device name to enable alerts for this device. When enabled, the device name will have a green check mark next to it.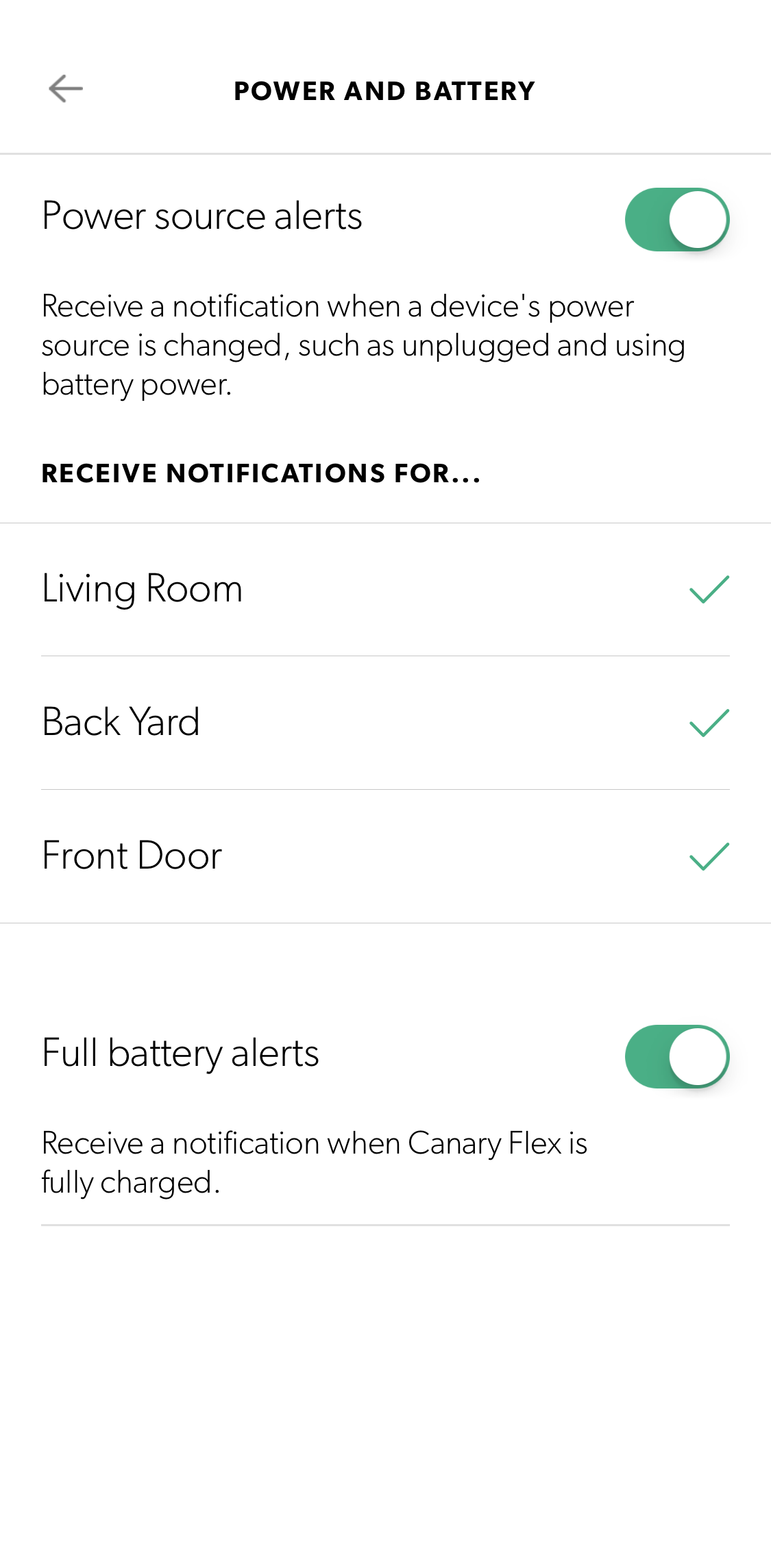 If you want to disable notifications for a specific device, tap on the name again. Or tap the toggle to disable notifications for all Canary Flex devices at a location.
Full battery alerts are enabled or disabled for all Canary Flex devices on the location.