Connection Alerts are notifications that are sent to your phone when your Canary device goes offline and comes back online. By default, Connection Alerts are off, so you'll need to enable them in your settings.
Configure Devices
To enable Connection Alerts, navigate to the Devices menu. Select Connection alerts, then tap the switch to toggle it on. 
If you have multiple Canary devices at a single location, you'll see a list of the names you've given your Canary devices. Tap on a device name to enable Connection Alerts for this device. When enabled, the device name will have a green check mark next to it.
If you want to disable notifications for a specific device, tap on the name again. Or tap the switch to disable notifications for all Canary devices at a location.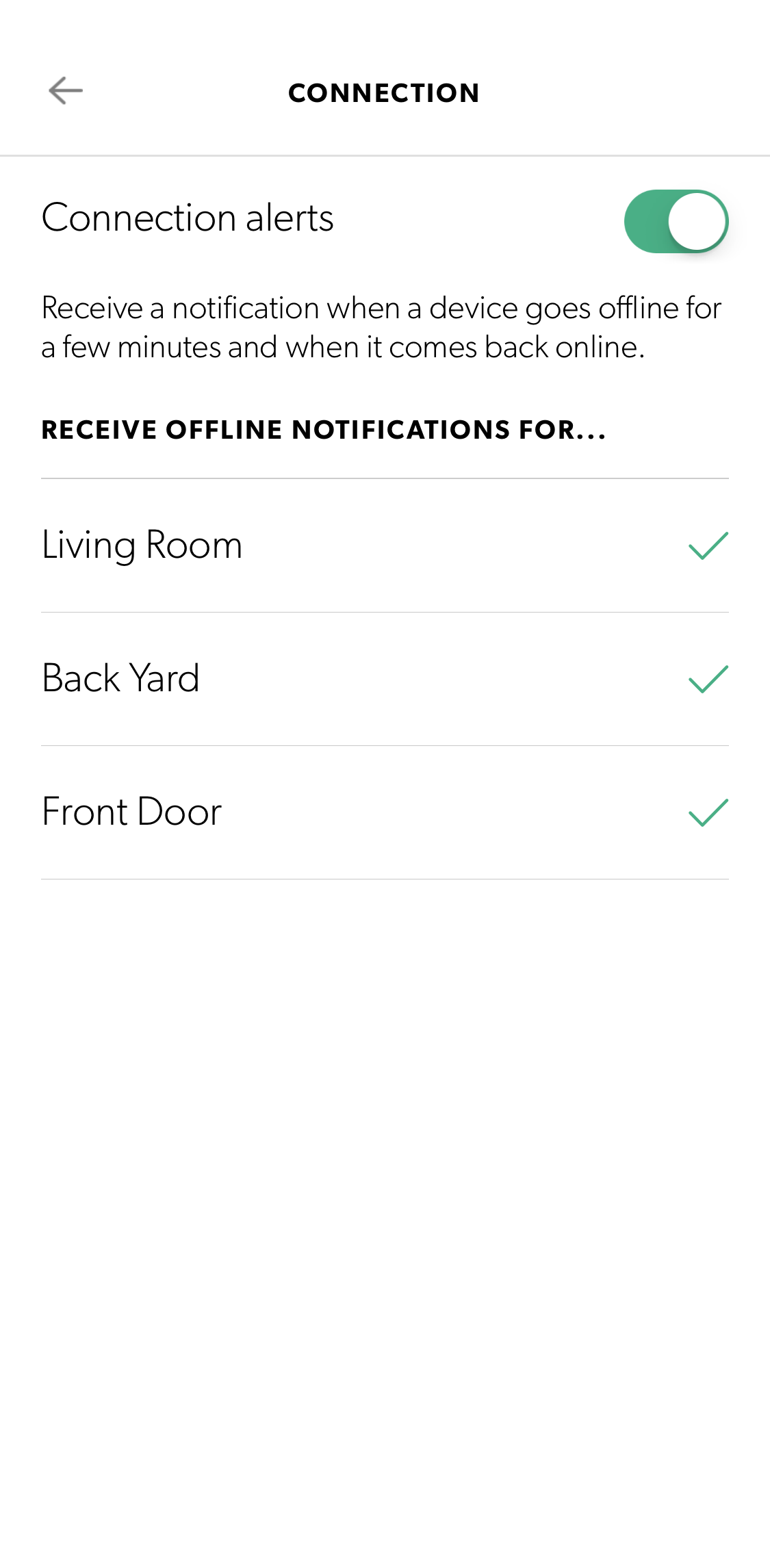 Timeline
When a Canary sends you a Connection Alert, swipe on it to be taken directly to your Timeline to view the entry.
Just below the Timeline entry, you can tap View Connectivity Tips to see how you can improve your connection.
You can also tap Canary is Offline on your Home Screen to view the same guide.