Support hours
Canary support is available from 8AM to 8PM Eastern time Monday - Saturday, and 9AM to 5PM Eastern time Sunday.
Online support tips
Search the Help Center
Our main goal at Canary support is to educate our customers on our products.
Ask a question in our Help Center search bar to see if an article answers your question. Canary support has worked very hard putting together comprehensive guides to troubleshooting. We've identified the most common contributors to customer questions, and have outlined resolutions in many articles in our Help Center.
We are very proud of the articles we have in our Get started and Solve a problem sections. Additionally, our agents may recommend starting your support session with one of these articles since they are so comprehensive and include many steps that we would recommend. That is why it is always best to search the Help Center first before contacting support. 
Be prepared to answer some questions
Our support team is incredibly informed on all things Canary, but to better assist you with any troubleshooting, it's important for us to know the specific details about your home network or the mobile devices that you use with the Canary app. All of these questions are required in order to better assist you with your request.
Support options
Canary currently offers the following channels to contact support:
Note: Email is the preferred method for all German and French speaking customers.

 Live chat  
Chat is the fastest way to get a response from Canary, and we can resolve most questions with a quick chat.
Chat is only available between 8AM and 5PM Eastern Time. You can access chat by following these steps:
| | |
| --- | --- |
| | From this page, or any page on the Help Center you can press this chat symbol in the bottom right corner. |
| | |
| --- | --- |
| | Type the question you would like to ask us. First we will suggest some of our knowledge base articles based on the question you ask, we are confident we will have some material for your question. |
| | |
| --- | --- |
| | If you don't find what you are looking for you will be given the option to contact support, during operating hours (8AM to 5PM Eastern Time) you will be given the option to chat live with us. |
Note: To better assist you with any troubleshooting, it's important for us to know the specific details of any mobile devices that you use with the Canary app.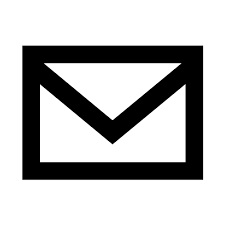 Email 
For questions that are not urgent, we recommend submitting an email support ticket. 
Navigate our interactive self-service answer tree to get to our request form.
Type the message you'd like to send to our support team.
Feel free to include any additional data relevant to your phone.
When you're ready, tap Submit to create an email ticket.
*Grab a screenshot of your issue*
Attaching relevant screenshots to any support requests allows Canary support to solve your problem faster. Always be prepared to include or have screenshots ready that show your issue clearly.

 Twitter
We're on Twitter 7 days a week from 8 a.m. to 5 p.m. Eastern Time for simple questions. Just tweet @canarysupport.
Do you provide phone support?
Canary has found that we are able to assist customers in a more efficient manner through Chat, SMS, and email. These methods for support also help us keep detailed records about your request. Nothing is lost if an Advocate needs to escalate an issue to one of our Specialists or Managers. We do not offer inbound phone support at this time. If one of our support Advocates determines that the issue will be better handled over the phone, we will schedule a time to make an outbound call to resolve the issue.