Video events will eventually leave your Timeline if you don't export or bookmark them, but there may be occasions when you want to proactively remove a video from your Timeline.


Note: It is not possible to retrieve a video after it has been deleted.
You can only delete video events.

Go to the Timeline
On the Timeline, tap on the Video Event you want to delete.

On the Event Screen:
Tap the three dots in the top right corner.
Tap Delete activity.
On the following screen, tap delete to confirm.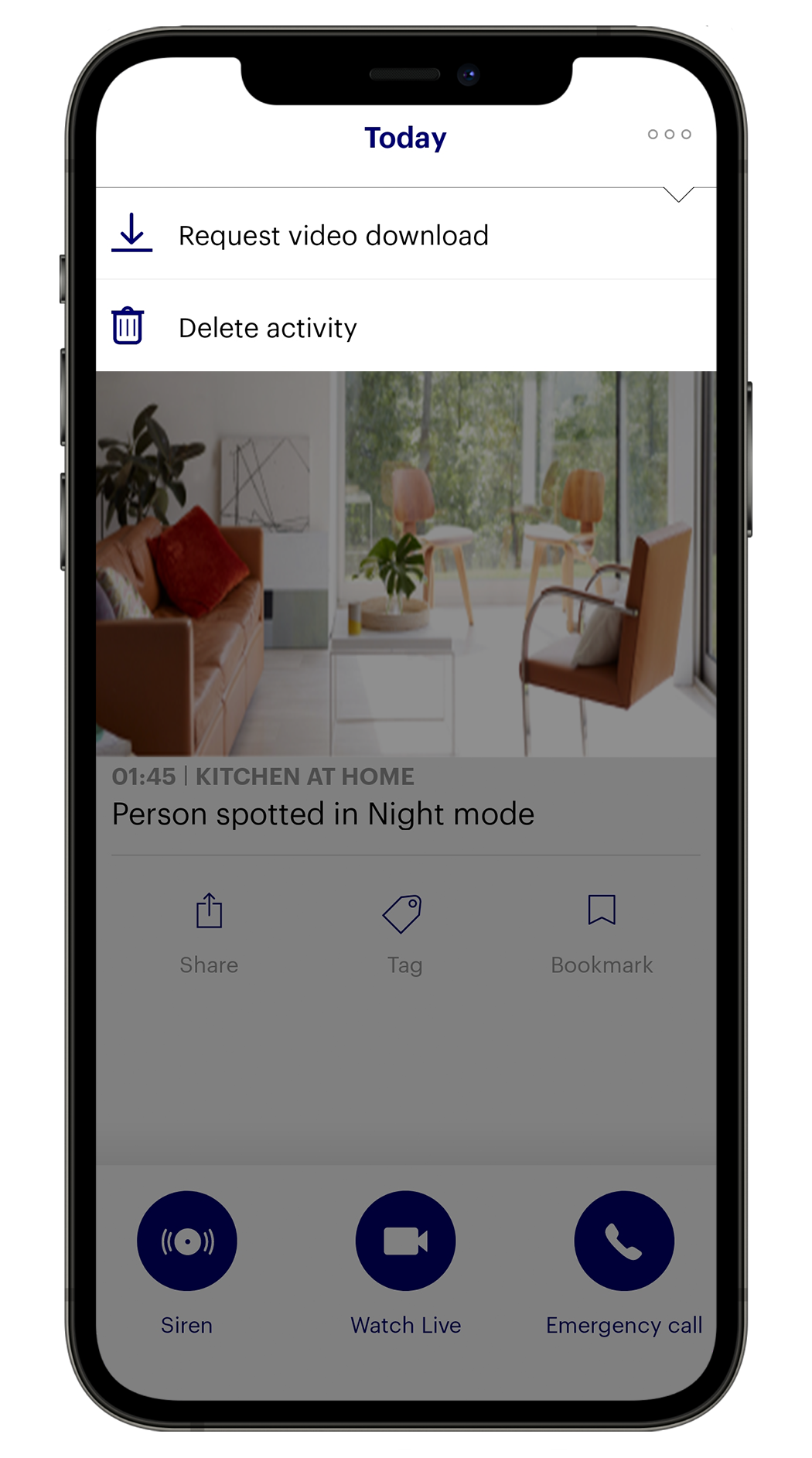 Note: Video recordings, and Bookmarks, are available on Premium Service only.