Note: Video downloads are only available with Canary Premium Service. To learn more about Canary Premium Service, visit Premium Service.
On the Event Screen, you can download any video directly to your mobile device.
Your video needs to be processed on our servers before it can be downloaded into a manageable file size. A video only needs to be processed once, but you can download a single video multiple times.


Request the Download
To request the download on the Event Screen:
Tap the three dots in the upper right corner.
Tap Request video download.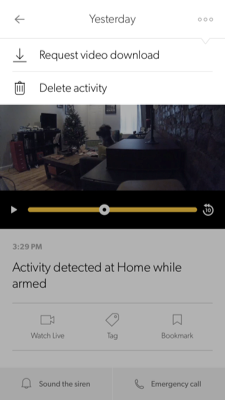 It may take a few minutes for your video to process, depending on its length.

Download the Video
You'll receive a notification when the video is ready to download.
If you've closed the Canary app, you'll receive a push notification to your phone.
If the Canary app is open, you'll see a message in the app.
When notified in the Canary app, tap Go to Activity to return to the requested video.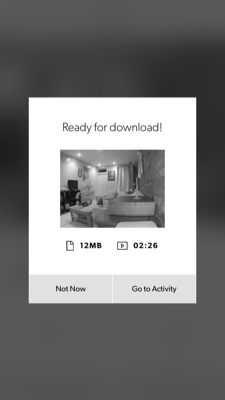 Tap Download video on the next screen.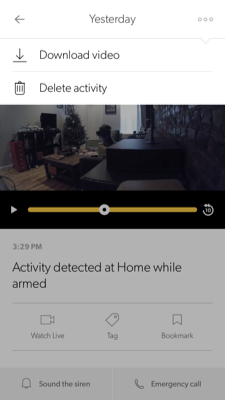 When the download is complete, tap Okay.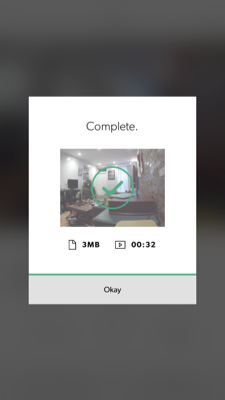 Videos will be downloaded to your device's default photo or video application.
Note: Canary videos will be in MP4 format.